Part Number:
KSO-G02-2DA-30-EN
KSO-G02-2DA-30-EN Daikin Solenoid Valve
This Daikin solenoid operated valve realises high pressure and large flow rates such as 35MPa (350kgf/cm2) and 100 litres per minute. They are best suited to integration into CE (European Safety Standard) compliant equipment as they have dust / water-proof properties that satisfy the IP65 ingress protection grade.
Regarding this particular KSO-G02-2DA-30-EN Daikin Solenoid Valve:
Complete Part Number:
KSO-G02-2DA-30-EN
Model Number:
KSO (K series solenoid valve)
Connections:
G (Gasket mount type)
Nominal Diameter:
02 (1/4)
Spool Type
2D
Spool Operating Method
No-spring type (with detent)
Voltage
A (AC100V)
Design Number:
30
Option Code

E (CE Safety Standard)

N (with Spark Killer)
These solenoid operated valves are manufactured in accordance to the ISO regulations. This means that this solenoid operated valve is interchangeable with not only only Daikin solenoid operated valves but a wide range of valves manufactured by the likes of Nachi, KYB, Kayaba, Toyko Keiki and Yuken.
We hold in stock a range of Daikin solenoid operated valves including the DIN and Terminal Box connection, AC100, DC24, and AC200 Voltage, Standard Watt and Low Watt types.  We hold stock of all these types to ensure we can support your requirements and also cover the additional range of options Daikin and the other manufacturers may have fitted on your current machine tool.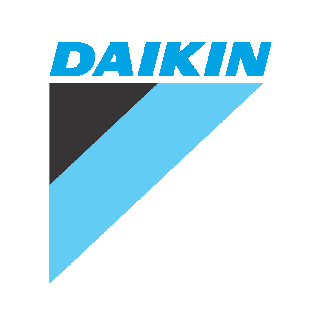 As well as the KSO-G02-2DA-30-EN Daikin Solenoid Valve, we stock the coils to cover the 30 series Daikin solenoid operated valves. We have the AC100V Terminal Box type, AC100V DIN type, AC200V Terminal Box type, DC24V Terminal Box type and DC24V DIN type.
| | |
| --- | --- |
| Model No | KSO |
| Hydraulic Connections | G (Gasket attached type) |
| Nominal Diameter | 02 (1/4) |
| Spool Method | 2D (No spring type with detente) |
| Voltage | A (AC100V 50Hz AC110V 60Hz) |
| Design Number | 30 |
| Electrical Connections | No Mark (terminal box type) |
| Coping With CE Standards | E (with earth terminal) |
| Electrical Protection | N (with Surge Killer) |